Wo
w! It has been a long time since I posted any printable or posted at all. In case you were wondering I am alive and well! Just really busy with home life and this year the new activity around here is HOMESCHOOL. So forgive me if my posting is sporadic.
I made this Thanksgiving tree printable and wanted to share it with all of you. I found this awesome tree graphic at a blog called

STROOPWOFFLE

Check them out they have the tree file you can print.
I used my sizzix to cut out the leaves but in case you have no way of making leaves here are some you can cut out.
Click on the printable you want. Then when it opens in a new window right click it. Save it to your desktop. Then right click it on your desktop and choose open with windows photo gallery. Choose print at the top middle of the screen then choose size be sure to un-check the "fit picture to frame box" and print. I hope this makes it easier for you to print..
Have a lovely Thanksgiving!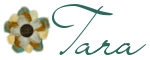 Linking to these wonderful blogs!

P.S. If you are having trouble printing this leave a comment telling me you want a PDF file and your email address. When time allows I will get it emailed to you.