With all the beautiful pantries out there in blog land I decided to jazz my cupboards up too.
This is a little cabinet my Hubby painted and fixed up for me for Christmes I filled it with my Kitchen ware and some food.
This cabinet is cute but it was a little small for some of my items.
I moved another pantry cabinet from my garage into the dining area for more storage.
I filled jars with my bulk foods and pantry must haves.
They looked a bit plain so I used some of the silhouette vinyl in black and made pretties for the jars.
My Bosch
It fits so much nicer in this cabinet. Before I had to separate all the parts but now they all fit on one shelf.
I love the new space and now I am off to make more labels! I think they turned out so pretty!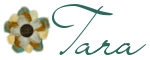 Linking to Marni over at Sassy Sites