Earlier this week I completed a cork board project for some much needed organization for me and the kids. I have it up now and it looks great but somethings missing.
I need a spot where we can put school project information and the kids Awana's information. File folders sounded good but where should I put them?
I decided I needed a table it couldn't be too big because it is in a walk way. I found a great one at target for $100. which is too steep for me. It was a half circle shape with a little drawer in the front that would have worked out great for pens and such. But alas I am CHEAP!
I put the word out I was looking for a little table. My Mother in Law came through for me! Woo hoo my Brother in law had found a sewing table that was his mothers. He had no room place for it and it needed a little TLC. I scooped it up right away!
This is what the table looked like when I picked it up from my BIL house. (thanks Jerry!)
I love it, the size is great and the shape is so adorable. The detailing is wonderful but the finish needed some major help.
So here we go with the black spray paint again! I needed the table black so it would go with the black frame of my cork board. I used a fine sandpaper and sanded the whole thing. the top was split and raised in one spot so I sanded that part flat. Then all I needed to do was use a cloth to wipe it down and Spray, Spray, Spray!
It was beautiful but just like a girl it needed some Bling! I purchased new glass drawer pulls and it really completed the look!
We use the drawers to keep pencils and such in and the two side lift up and it those compartments the kids keep their Bibles and devotions in there.
I am super happy with the finished project and because of the handles I did end up spending
Thanks for looking and Happy Crafting!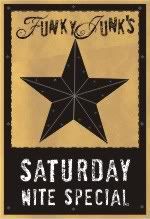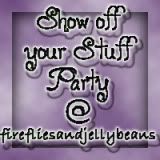 Kara"/>